Udaipur - The city of Colors, Sunsets, Forts, Lakes and Poha
I recently overheard a conversation of two of my colleagues, while working in office who were discussing about places they could visit over the weekend. One of them happened to mention Udaipur and the other person very unabashedly said that there is nothing to see in Udaipur and went on to actually call it boring. Although I only accidentally happened to hear those words said, but to me it actually sounded like blasphemy and left me a little offended. No seriously! I'm not being dramatic. I then realized that I HAVE to write about my Udaipur story and all that is so wonderful and inviting about the city. Other than the obvious, its lakes and forts.
Breakfast in Udaipur
Well to begin with, I have to confess, I was craving the sight, taste and smell of Poha ever since I realized that I was on a train to Udaipur. Poha is probably the most underrated Indian breakfast in a Punjabi household (that's me!), but it is my favorite personally.  Even in a story of Krishna and Sudama, Sudama gifted Krishna a serving of Poha when he visited Him at Dwarka and that delighted Lord Krishna to no end. So after a little walk through the city when I was greeted with the wonder that is Poha with steaming hot masala Chai, it left me extremely happy.
The way Rajasthanis make their Poha sweet and add some namkeen on top to neutralize the taste is so tantalizing to the senses. Add to it the taste of ginger from the sip of masala chai to cleanse your taste-bud palette before every bite of that poha. It's just wow!
Lake Pichola
Next up I was greeted by the majestic view of Lake Pichola which is probably the biggest lake in the heart of Udaipur. Lake Pichola in the morning offered such a scenic view of Taj Lake Palace, which looked surreal against the morning light and low hills in the background.  I could smell the earthly smell of camel poop in the distance too which was a clear indication that I was in a city of Rajasthan.
I mean, what is a city of this state without a few camel sightings? The entire lake has embankments and structures of  domes and arches with have a distinctly Rajputana facade. These structures were lined with bougainvilleas in a myriad of colors. I've inserted some extremely beautiful views of the place below.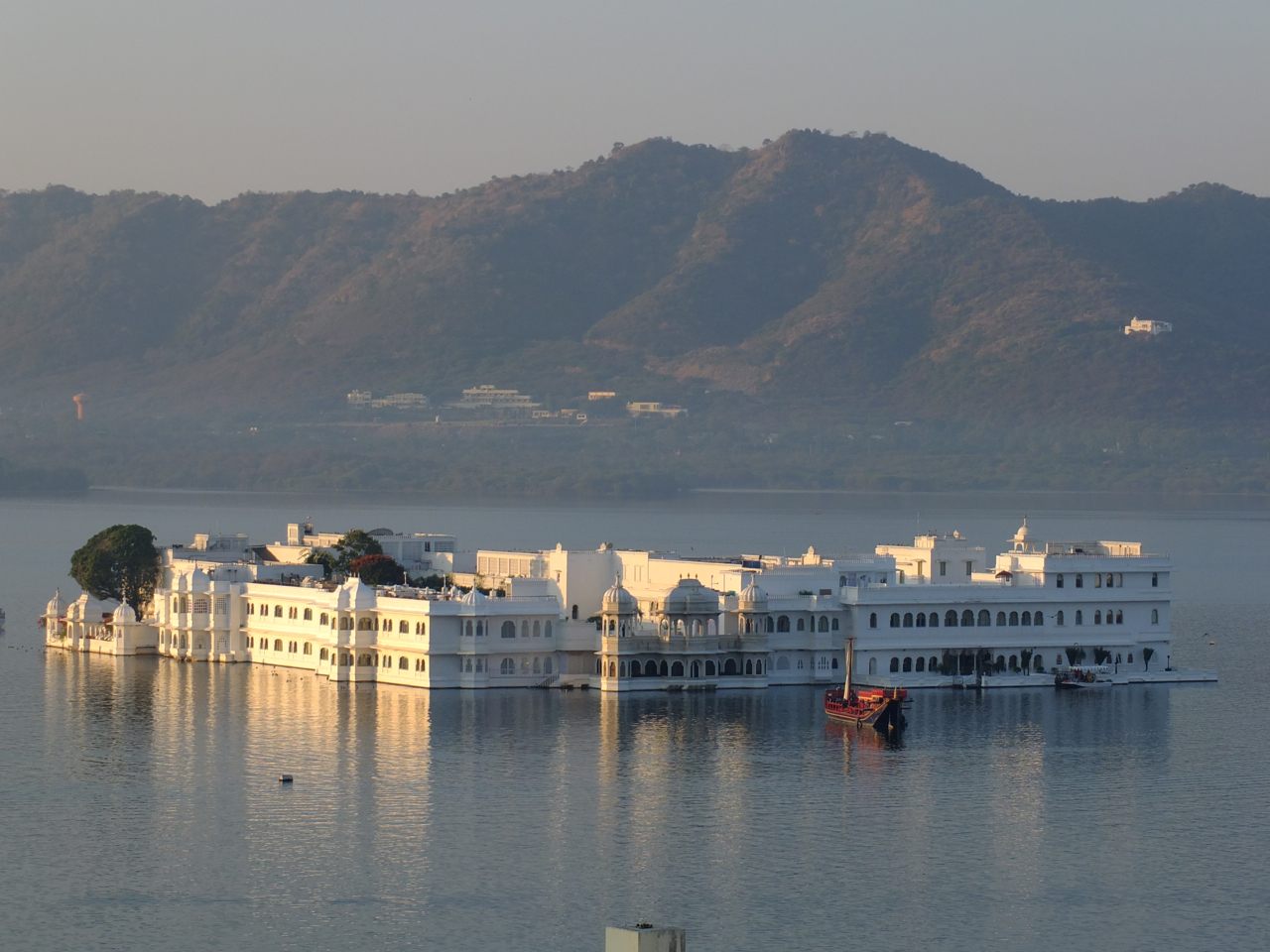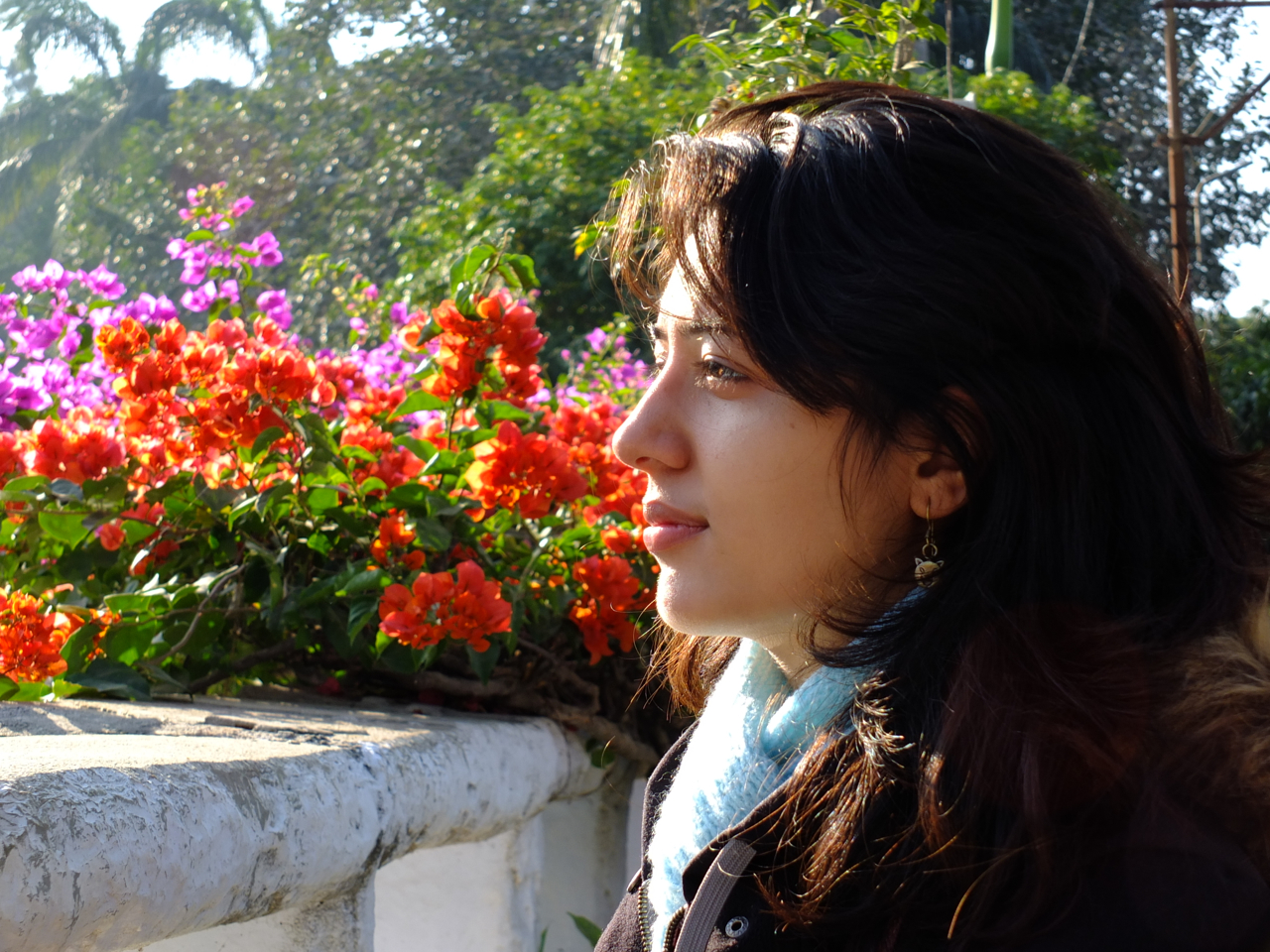 Streets of Udaipur
The best part about Udaipur that I personally liked though was walking through it's streets. The streets of Udaipur have an ancient look and feel to them. With stoned walkways, the smell of leather bound diaries and bags oozing from every corner, the frosted colored glasses on windows, the colorful effigies and trinklets on display! It's the best most immersive form of enjoying the city. The streets also have wall art at some places that lend it an eccentric modern+ancient look. One can enter into shops to find men and women at work, handcrafting the things that they sell themselves.
More often than not, buildings here have an "aangan" in the center open to the sky, arches, colored windows and a ton of intricate mirror designs on the walls. My walk from the hotel to the City Palace was amazing. And the city palace itself was majestic. With it's old artifacts and turbaned guards. Also, another thing worth a mention here is the extremely good street food of Udaipur. I found a stall that was selling Dabeli and went gaga over it. The spicy Pao Bhaji and Dabeli however, be warned is only for the brave hearted, nay brave stomach-ed. :P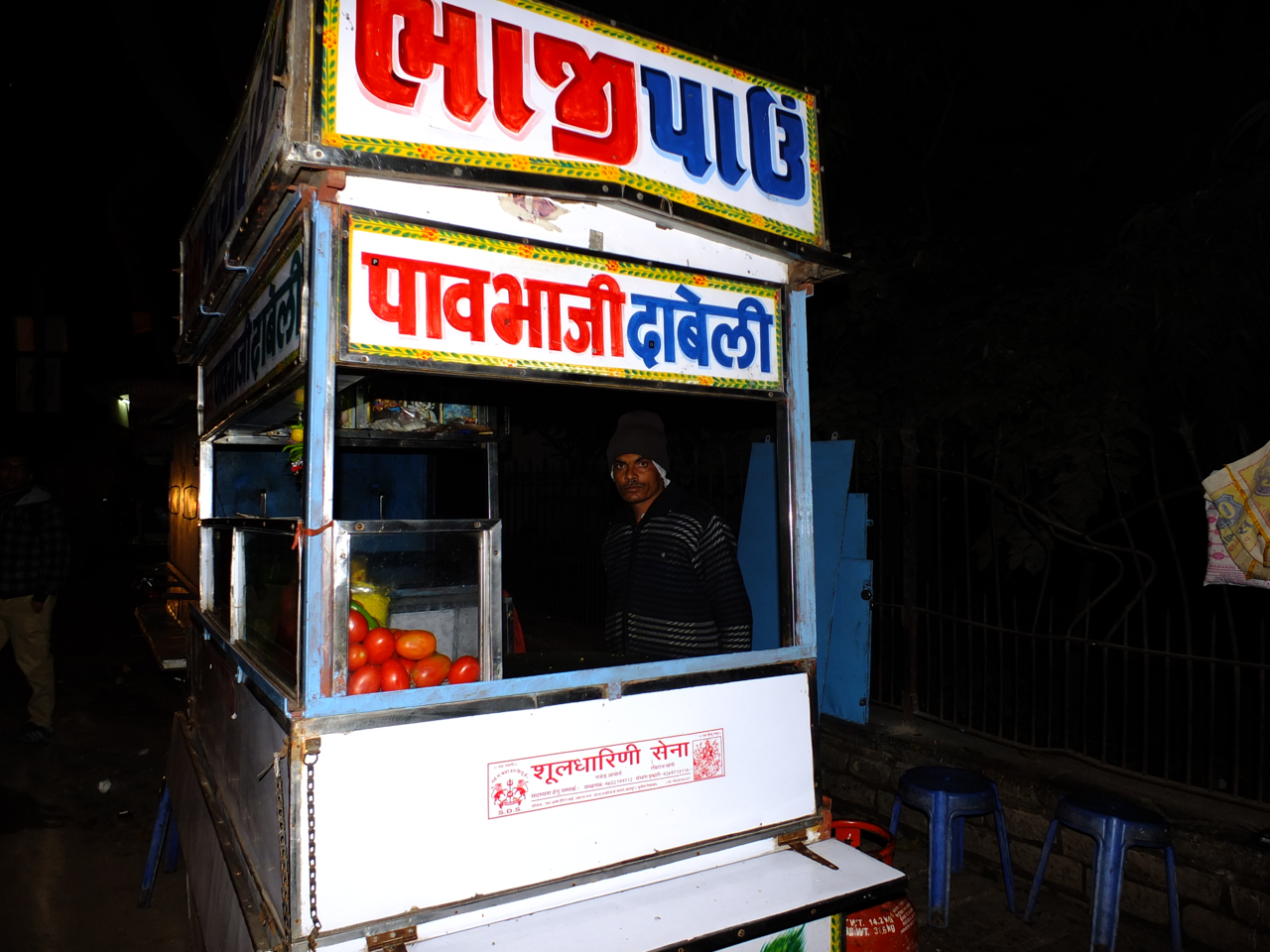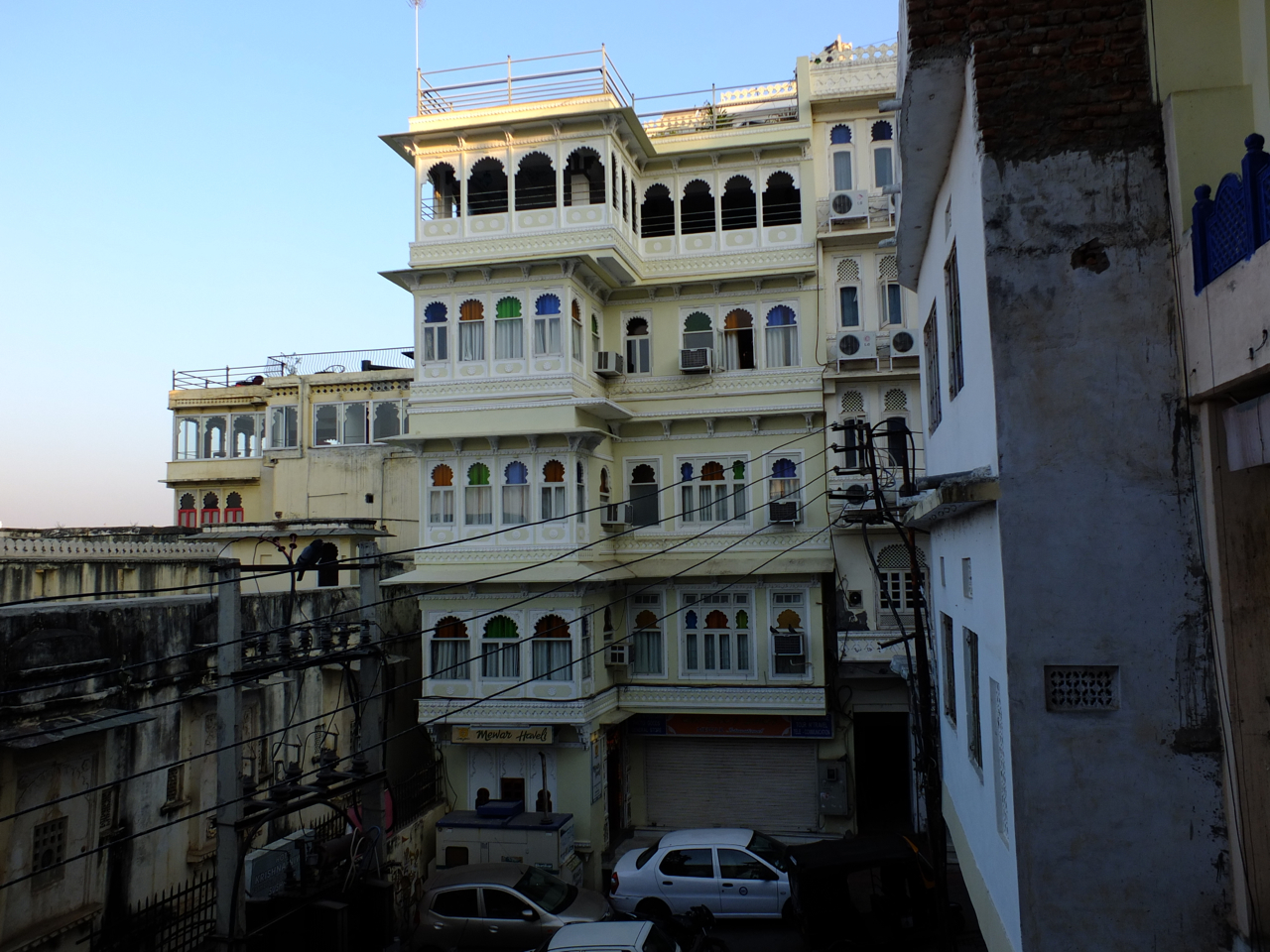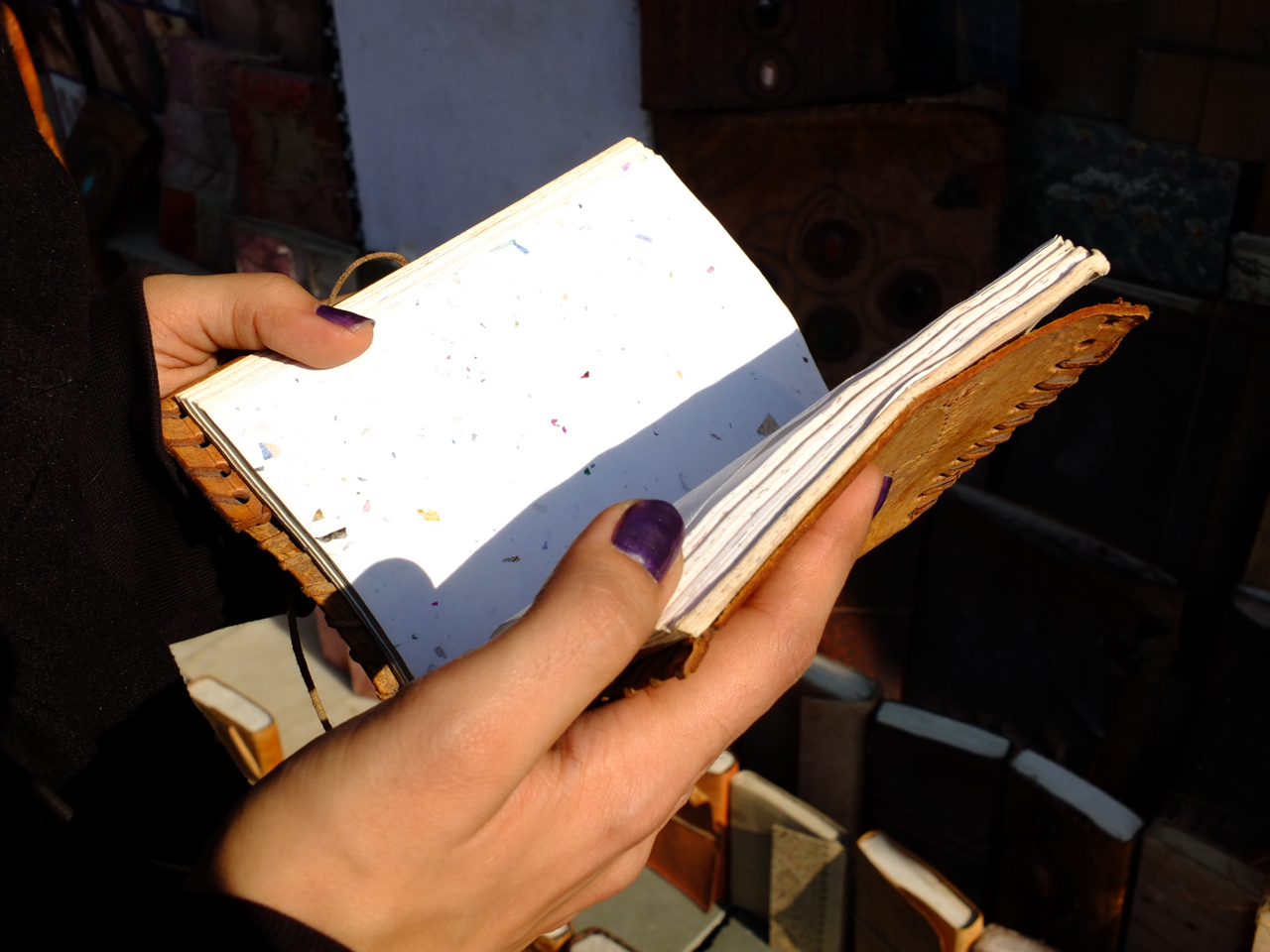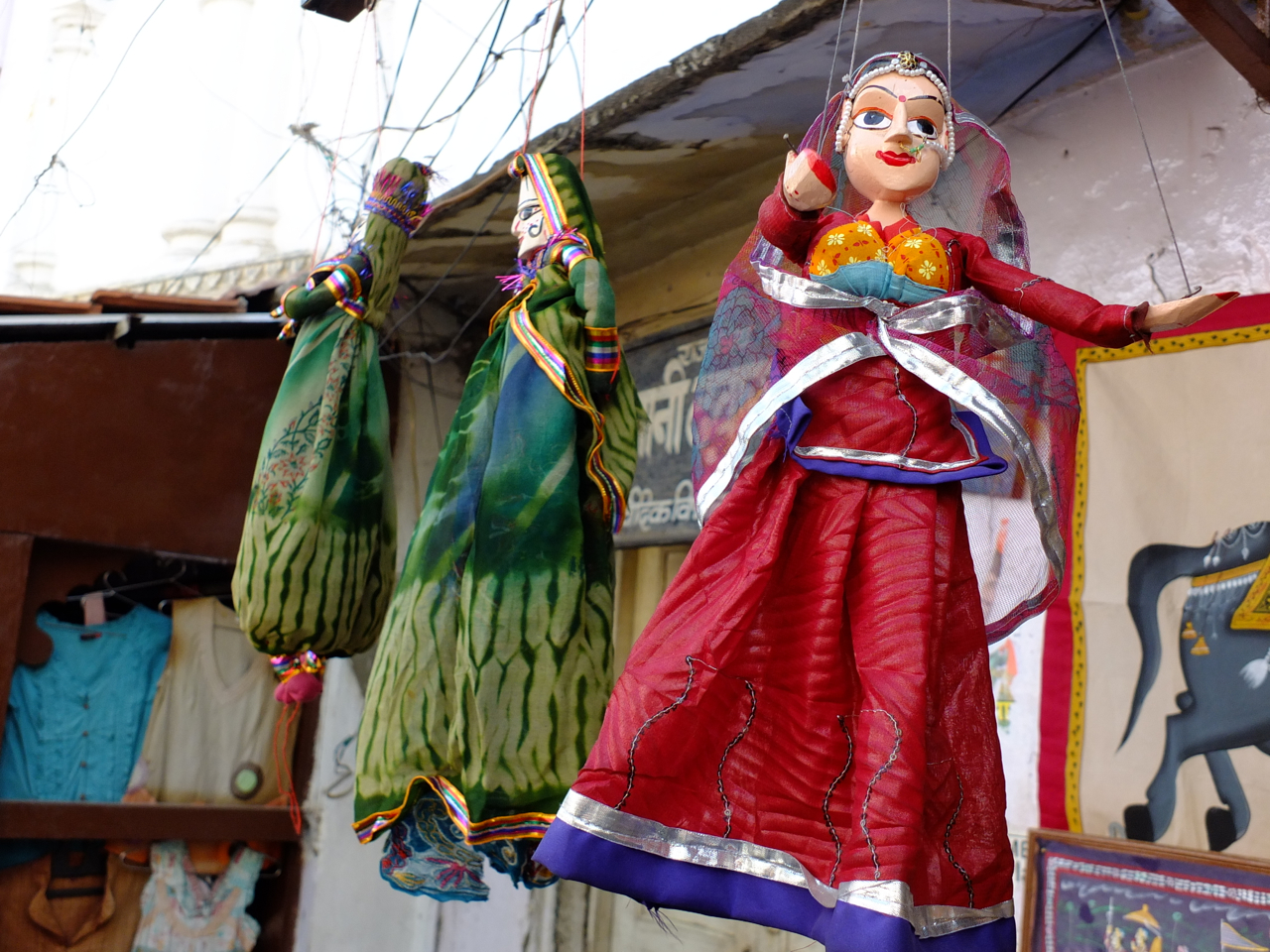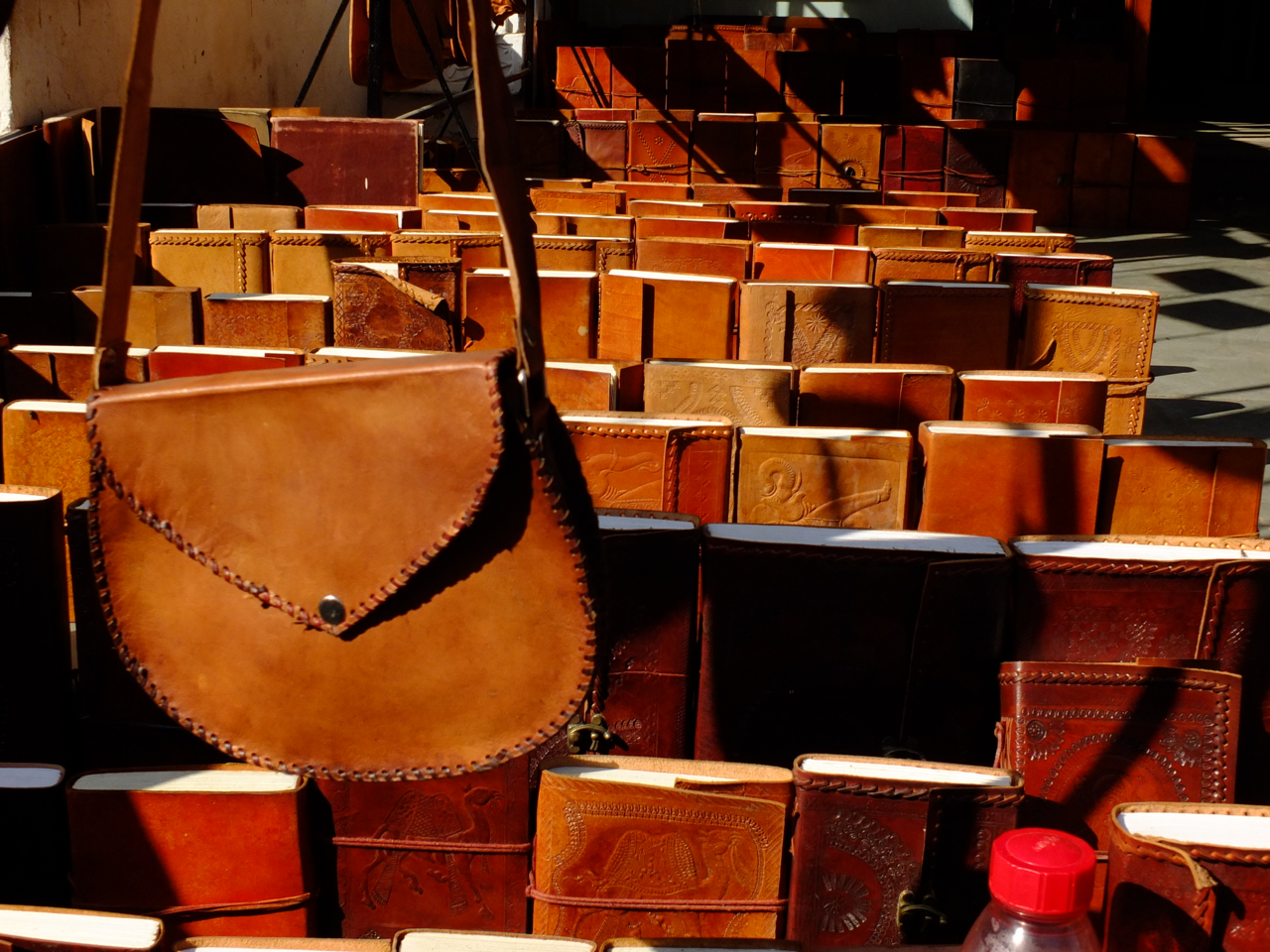 Sunrise and the lake
One thing that I can't fathom is, how can people not find Udiapur incredibly beautiful? The morning of waking up to the sight of Lakes and the architecture of its buildings gave me a very royal feeling. There were boats sailing in the lake, the sun shining on the facade of buildings and birds floating in the sky. Isn't the view in the photo just something worth waking up to?
Sujjangarh Fort
Next up I visited the Sajjangarh fort which is perched on top of a distant mountain like a fairy-tale castle.
This late 19th-century palace was constructed by Maharana Sajjan Singh. Originally an astronomical centre, it became a monsoon palace and hunting lodge. Now government owned,  this building is mostly visited by tourists for the marvellous views, particularly at sunset. But that day I had a different plan for witnessing sunset. More on that later. Sajjangarh fort offers an amazing view of the many hills around Udaipur. The vantage point is obviously great for looking at the entire landscape of the city of Udaipur. The fort is a short taxi drive away.
Gandola ride
For the sunset I took a Gandola ride from Deen Dayal park on top of a hill near lake Pichola to Machhala hill top. The Gandola ride wasn't very long and the hill top that we were left at did not have anything but a view point. But the advantage of the view point was, that it faced lake Pichola and the setting sun! I saw the sunset from there and stayed till the lights of the city of Udaipur were lit up. Find below some amazing photos and tell me if you aren't in love with this dreamy city!